About us
Second Hand and Rare Books in the Heart of Westport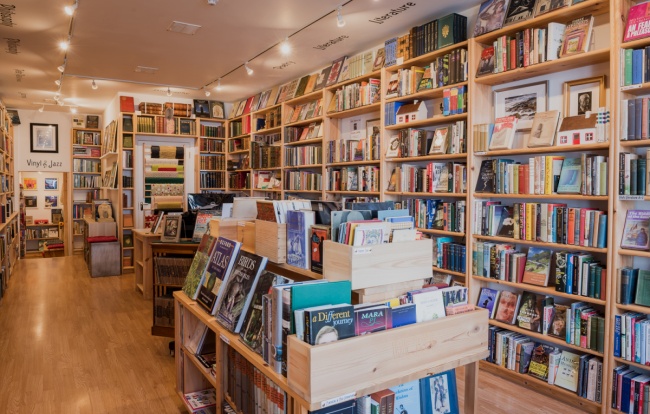 It is often said that life moves in mysterious ways, and this proverb certainly rings true to me.
For a long time, I had wondered about running my own bookshop, or even working in one, but I did not see it as a realistic option. My work, as an Engineer in Oil and Gas Exploration around the world kept me busy enough over the past three decades.
Books have been an important part of my life since I learned to read. Visiting bookshops and libraries became a habit soon after. Mrs. Braun, our neighbour, ran a small bookshop in my home town in 'East Germany' where I soon became one of her best customers, spending most of my pocket money in her shop. Some of the books I purchased from her are still proudly sitting in my library today!
Fast forward: on February 1st this year (2018) we celebrated our first anniversary.
Against the odds we are still here selling a few books and the odd record. This first year in business has been an interesting and exciting journey and we are looking optimistically in the future. I would like to thank my customers and everybody who supported us over the last twelve months at West Coast Rare Books.
Hope to see you soon in Westport!
Steffen
Our Shop
In 1842, the English novelist, William Makepeace Thackeray, visited Westport and wrote of the town:
"The most beautiful view I ever saw in the world. It forms an event in one's life to have seen that place so beautiful that is it, and so unlike other beauties that I know of."
There are numerous reasons to visit Westport:
The town itself with its shops, pubs and restaurants,
Westport House and Gardens,
Clew Bay & Croagh Patrick,
Nearby Connemara,
The Atlantic Islands, such as Clare Island & Achill Island,
and last, but not least 'West Coast Rare Books'.
Our shop is located on James Street in the beautiful old Georgian part of Westport between the tree-lined Mall and the Octagon, one of the town's well known landmarks.
Explore the shop in our Virtual Shop Tour.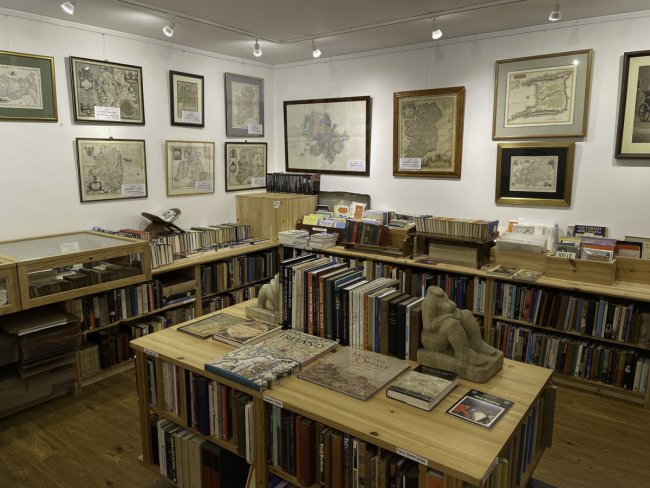 Our Books
When old books come back on the market they can once again scatter, travel, make people happy and nourish the passion for books.
Jean-Claude Carriere.
Content is important, but the true value of a book can be measured in many ways. Some books simply look good, are well designed, printed or beautifully illustrated. Some books come with the aura of history. Some were close to their author or a previous owner. Tracing a books history can be very exciting.
To me a combination of all the above is what makes 'great books'; books that are a pleasure to read; teach us something about life or history or something else, and are, at the same time, a pleasure to hold and to look at.
When you find a book like that; you just know you hold a little treasure in your hands. I hope you will find a book like this in our shop or on our web site.
Good luck with you search!